Artists in Bloom is cancelled for 2023
Artists in B loom
Food and refreshments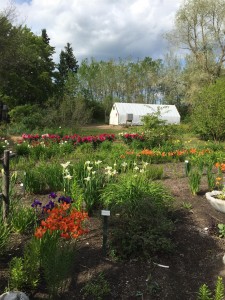 available,
Enjoy great Apple or Rhubarb Crisp With Ice Cream.
Showcasing Artists & Craftspeople From throughout the region.
Lilies in
Bloom – 2023
July 16th: 11:00 am to 5:00 pm
~ Musical Entertainment Under the Big Tent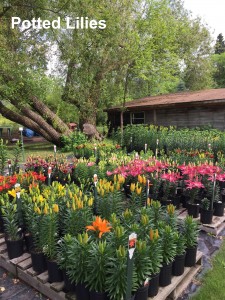 ~ Food & Refreshments served from the Porter Log home
Shop for Lilies, perennials, trees & shrubs Plus browse through the new gift shop located in the lean to of the Old Red Office!
~ Great Artisan Displays ~ Wagon Tours ~ Self guided walking tours
Potted Lilies to Take Home!
Admission: $5.00
A Touch of Autumn – 2023
September 17th: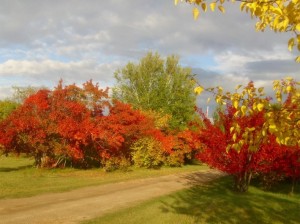 Note time change
1 pm to 4:00 pm
Marvel at the varied colors of Fall
Come out and enjoy our delicious Apple & Rhubarb desserts served with ice cream & refreshments all served from the Porter log home
Enjoy toe tapping music as local artists get together for a jam fest!
Artists & Craftspeople on hand with displays of their work for visitors to enjoy & purchase
Tours of the nursery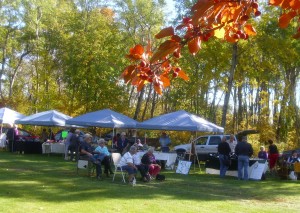 All Potted lilies & trees on SALE!!
Perennials & Lilies to take home as a souvenir of your visit
Purchase your tickets on the beautiful handcrafted quilts donated to the nursery!
The Quilts can be viewed in the gift shop & tickets can be purchased at the nursery with the draw to be made at our A Touch of Autumn on Sept 17th.
Tickets: $2.00 each or 3/$5.00
1st prize: "Ford Truck" quilt, made by Madeline Girod of Leask …. a very skilled quilter,  this is the 2nd quilt she has made & donated to the nursery. It's a very unique quilt suitable for a youths bed or even your special man if he is a Ford Truck man! It fits a single bed or covers the top of a double bed.
2nd prize: "Baby Quilt" made by Ruth Duryba of Grenfell SK. She also is a very skilled quilter! This is a lovely, cozy baby quilt, just right for wrapping your special little someone in.
ADMISSION:  $5.00
*DONATIONS GRATEFULLY ACCEPTED*
Plan your own event with us