Opening date for 2022 – Saturday May 14th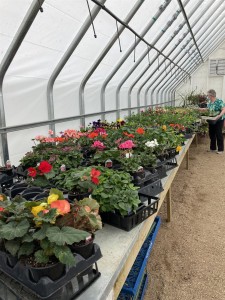 Due to late spring & lingering snow…. we are opening 1 week later than planned…
New Open Date is: May 14th! 
Open Daily 9 am to 5 pm …. until September 18th
Yes! we are planning our Special Events for 2022
Mark the following dates on your calendar!
Sunday, June 26th:  Artists in Bloom: 11:00 am to 5:00 pm
 Sunday, July 17th: Lilies in Bloom: 11:00 – 5:00 pm
Sunday, September 18th: A Touch of Autumn: 1:00 – 4:00 pm
Check out our Facebook page at:
Facebook @ Honeywood Heritage Nursery Inc
For updates & information!
Admission to Honeywood is Free except to our special events….donations however, are greatly appreciated.
School & Group tours please contact us at 306 -747-3307 to arrange a date for your visit!
'Contact Us' (honeywoodn8@gmail.com) for more information