Honeywood is open for the 2023 season – May 12th
Open Daily 9:00 am to 5:00  pm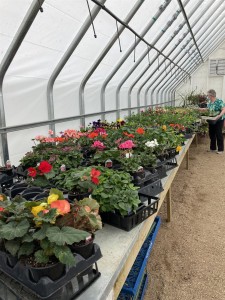 We will have a great selection of annuals, perennials, trees & shrubs from our great friend: Prince Albert Canadian Tire! Our supply will be upgraded weekly so be sure to check us out for all your gardening needs.
We also will have a great selection of Lilies & perennials newly potted and available to take home.
Check out our gift shop with new artists/crafters displays…. pickup that great gardening tool, the japanese hand hoe, a must for all your gardening chores!
Check out our Facebook page at:
Facebook @ Honeywood Heritage Nursery Inc
For updates & information!
Admission to Honeywood is Free except to our special events….donations however, are greatly appreciated.
School & Group tours please contact us at 306 -747-3307 to arrange a date for your visit!
'Contact Us' (honeywoodn8@gmail.com) for more information