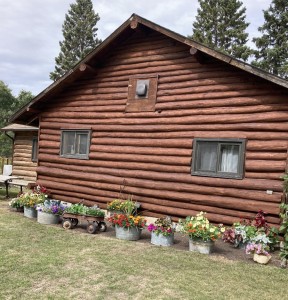 Our season at the nursery is at an end for 2021 and the gates are closed!
Watch for opening dates for 2022!
Thank you to everyone for your support & friendship
A few of the accomplishments (on top of keeping the nursery in great shape)
The south side of the Log house has received a face lift with the remainder of the house to follow as soon as time allows. The attic has been cleared out and new insulation blown in…. thanks to the great work of our staff…. Mark & Dale!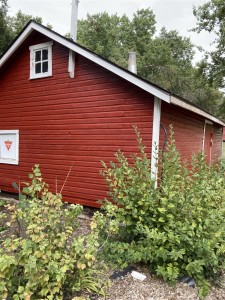 The old Red office is once again Red! Thank you to Lake Country Co-op Shellbrook lumber yard for the donation of the paint!
The Red office & tool shed beside it received new shingles this year so our old buildings are in great shape!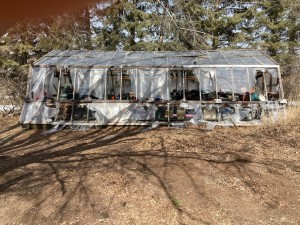 The old greenhouse plastic finally blew off this winter. Before replacing the plastic the old studs & rafters need support! So, next year one of the first projects will be to build the supports and add the cover…. just one more of the many restoration projects carried out to maintain the heritage buildings!
Admission to Honeywood is Free except to our special events….donations however, are greatly appreciated.
School & Group tours please contact us at 306 -747-3307 for tour fees
'Contact Us' (honeywoodn8@gmail.com) for more information